Crime in Jakarta Rises 10 Percent During Coronavirus
22 Dec 2020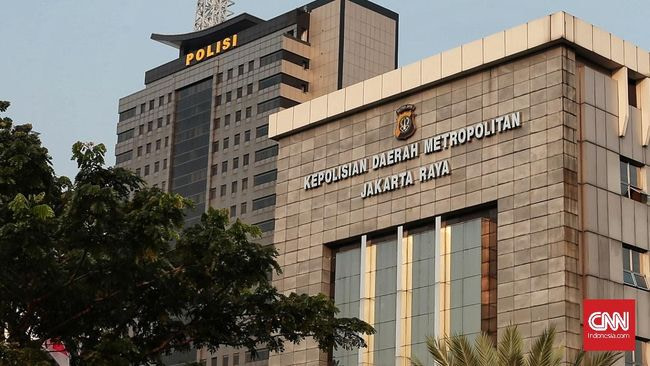 CNN Indonesia | Monday, 27/04/2020 19:53 WIB
Jakarta, CNN Indonesia – Kapolda Metro Jaya Inspector General Nana Sudjana stated that the crime rate in his jurisdiction had risen during the coronavirus (Covid-19) pandemic. There was a 10 percent increase in cases this month compared to March 2020.
"The results of the evaluation analysis show that there is approximately a 10 percent increase in criminal cases that occurred if we compare it between one month back from March to April," Nana said in a live broadcast via the Metro Jaya Police Public Relations Instagram account, Monday (27 / 4).
Nana said that the increasing number of crimes was robbery or theft with weight (nozzle), theft of motor vehicles, drug abuse to fraud.
According to him, there have been 17 cases of minimarket robbery that have occurred in the jurisdiction of Polda Metro Jaya in the past month.
"There are 17 cases of curas or streak against 17 crime scenes of minimarkets in the jurisdiction of Polda Metro Jaya, we managed to uncover 13 out of 17 crime scenes in this one month," he said.
Nana appealed to minimarket owners not to operate for 24 hours. Not only that, he also appealed to every minimarket to be equipped with CCTV cameras and to place a security officer to supervise it.
"Enough until 20.00 WIB. So it is not until morning, we are appealing," he said.
In addition to the minimarket robbery case, said Nana, in the past month his party had also uncovered 18 cases out of 48 cases of fake news or hoaxes.
Previously, the National Police formed a special task force to deal with crimes of thuggery and thuggery that were scattered throughout Polda. The task force was formed because of the crime that began to occur during the national disaster emergency related to the corona virus.
The police will take firm action against any perpetrators of crimes who act up during the handling of the corona virus pandemic and the imposition of large-scale social restrictions (PSBB) in a number of areas. The DKI Jakarta Provincial Government itself implements the second phase of the PSBB from April 24 to May 22 2020. (dis/fra)
Source : CNN Indonesia